WELCOME TO YOUR AT-HOME
PROFESSIONAL MANIPEDI
Peacci S.K.I.N combines luxury, innovation and carefully selected ingredients to create professional-quality vegan and cruelty-free products that give your skin the love it deserves. Soft, Kind, Innovative and Nourishing - that's what Peacci S.K.I.N is all about.
THE #PEACCIPAMPER SET
Everything you need for your at-home professional ManiPedi - feel the benefits from your very first use!
STEP 1:
Peacci Smooth Foot File
Quick and easy to remove hard skin
Effortless to clean
Unique and sleek design

Long-lasting innovative micro-grain technology
98% of people said it's a game-changer

STEP 2:
Peach ManiPedi Scrub
100% natural exfoliation (coconut shell & sugar)
Avocado, peach & castor oil

7 vitamins (A, B, D, E, H, K, PP)

Hydrating
Hypoallergenic
Luscious peach scent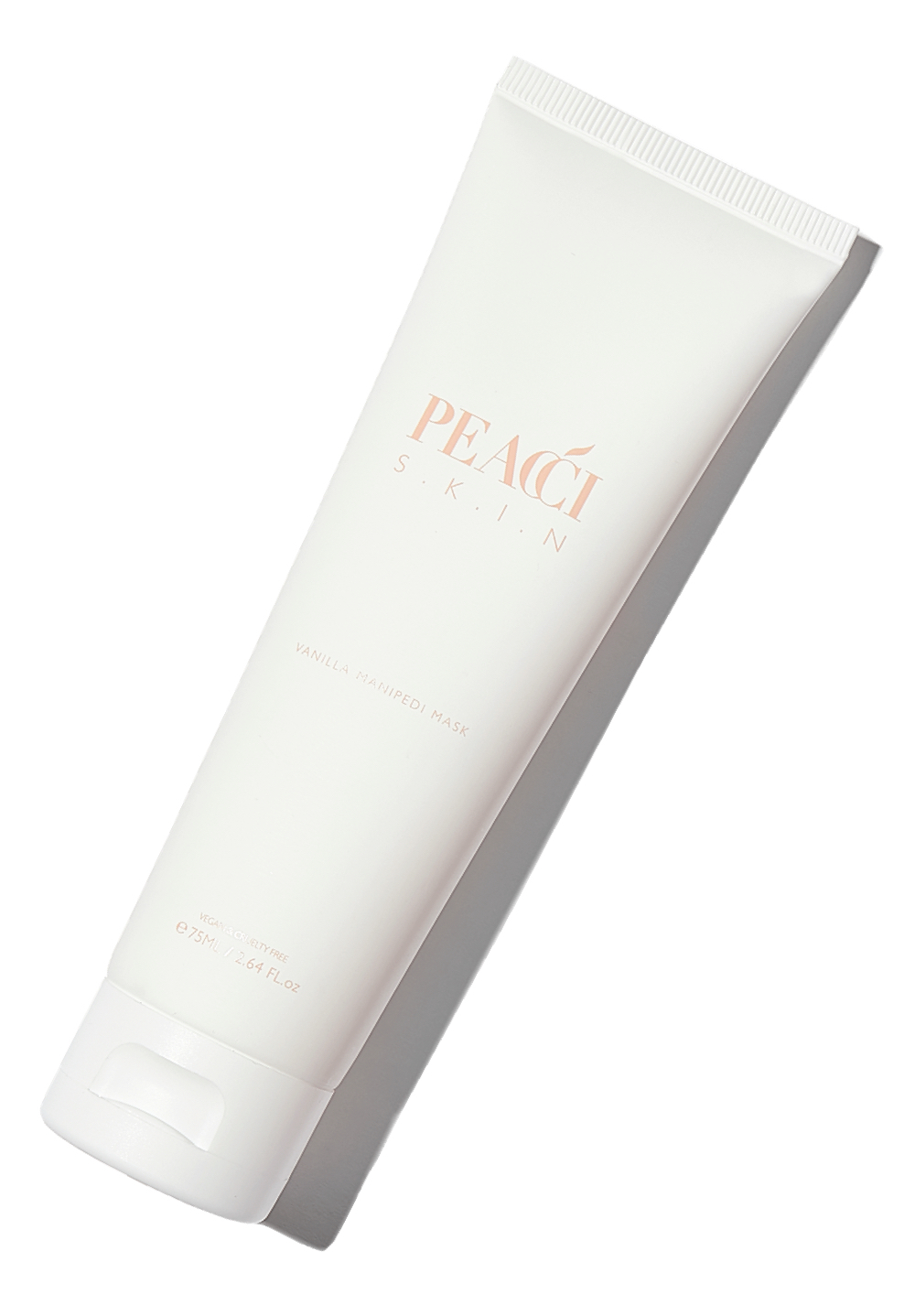 STEP 3:
Vanilla ManiPedi Mask
Deep conditioning & intensive rejuvenation treatment
Encourages collagen development

Vitamins C, E & B 

Niacinamide to reduce pigmentation and signs of ageing
Brightens and smoothes skin
Hypoallergenic

Yummy vanilla scent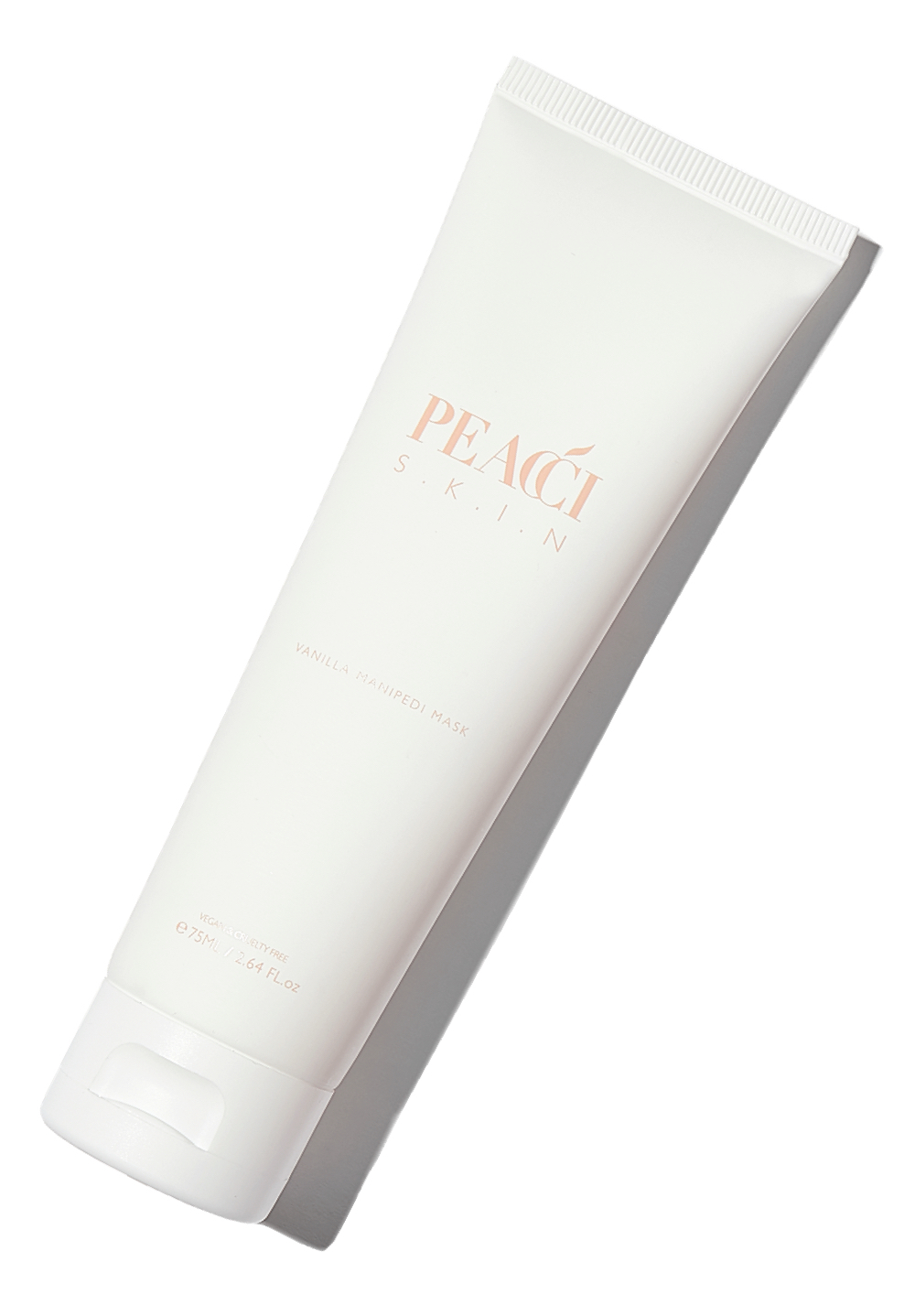 STEP 4:
Peach ManiPedi Cream
Fast absorbing with a velvety texture
Vitamin E - an antioxidant that combats 
free radicals and toxins
Pro-vitamin B to soothe and reduce redness

Extra hydrating

Intensive cuticle treatment 

Luscious peach scent

STEP 5:
Peacci Shape Nail File

The ideal file for natural nails

Uniquely gentle with no uncomfortable sensation

Effortless to clean 

Handbag must-have item

Long-lasting innovative micro-grain technology

Carry case included